Who doesn't like to go to a birthday party, right? They are always fun and a great opportunity to get close to family and friends. On this post we share a comprehensive checklist with simple steps to start organizing your unforgettable and fun birthday party!
Planning a birthday party on your own is not an easy task. It requires hard work to make it happen the way you want it to be. However, planning can be as fun as the party itself and less stressful if you organize yourself beforehand. Check out our planning checklist that will help you organize step by step your birthday party:
First thing first
Before starting with the tasks, make sure you have these important items on your planning checklist. They will help you understand all of the things you have to take care of if you want an organized and detailed plan without forgetting anything:
- Budget
- Theme
- Entertainment
- Location
- Guest list and number of guests
- Food menu
- Decoration
Now that you already know what items you need on your checklist, let's break down each one of them separately.
Budget
Before defining how your birthday party will be, it's important to have an idea of how much you want to spend with the party. This will help you to include or eliminate some options of the items mentioned above. After choosing everything based on your budget, you can put the costs on a spreadsheet and see if they match your budget.
Theme
After choosing the theme, it will be easier to choose the decoration, keepsakes, cake decoration, and so on. In other words, choosing the theme is one of the the first steps to get you started organizing your birthday party.
Theme options are endless. Some of the factors considered when picking a theme include: the style of the person having the birthday, if it's an adult or a child, hobbies, etc. Disney theme for the kids, football theme for the adults and anything else in between always work great. Let your imagination and creativity help you choosing or just go simple by having a theme based on a hobby.
Entertainment - Photo Booth Rental
An event photo booth is a great entertainment option for your guests and it provides them with a video or photo keepsake. There are many photo booth options available today.
Nevertheless, there is event photo booths that combine the latest technologies and unforgettable fun with high quality videos and photos for your guests. For example: the 360 spin camera, Mirror X and multi camera array/time freeze. These three options are the modern version of those outdated static event photo booth of the past. They are easy to set up, affordable and create amazing videos and pictures that can be fully customized with background, overlay and music. Your guest can instantly share them on email and SMS.
The modern design of these booths will grab your guests' attention. They will certainly become the main attractions and will be the hit of your party.
Music is another important detail to make your party a success. Depending on your budget, party size and style, you can either hire a live band or DJ. Make sure you give them some song suggestions beforehand!
Location
The location is mainly based on the amount of guests invited. Make sure everyone will feel comfortable and you have enough space to accommodate all of them. Ideally, you will find a place that already has the theme you have previously chosen. Also, it's important that the place you choose is located nearby, offers good amenities, outdoor area, kitchen to prepare the food and good service.
Guest list and number of guests
Knowing the amount of people attending your event is essential to know how much food and beverages are necessary, the exact size of the venue and the general expenses. Start the list with family and close friends, then you add other friends, coworkers and distant family. By listing them in order of importance, it's easier to shrink the list later if it's needed.
Food Menu
This is usually people's favorite thing to organize on a birthday party. Birthday party food tends to be yummy and one of the highlights of the event. With so many options out there, think of a menu that can satisfy the guests. You know most of your guests, so you probably have a good idea of what they like and what they don't. Therefore, variety is the key here. If something doesn't please some, it will surely please others.
Also, is it a children or adults party? That makes a lot of difference when choosing food. Other variables are the time the party will take place, its style and season of the year. Lighter food with a lot of tropical drinks and ice cream is more appropriate for an afternoon party during the summer, for example.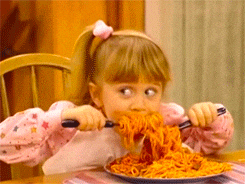 How about birthday cakes? They are obviously very important for any birthday party. For this one, you should first know the theme and general decoration of the party then just decorate and format the cake accordingly. Kids love colorful cakes full of details, adults might like a more clean style or decorated with flowers and fruits.
Decoration
Your decoration style will depend on the theme you choose. The idea is to create a decoration that follows your theme and adds fun and beauty to your party.
Furthermore, you can have a nice decoration for your birthday party regardless of your budget and size of the party. What is really important here is to be detailed, creative and unique. For example, a rustic decoration can create a very simple but beautiful and charming decoration to your party. This can be achieved by decorating the place with recyclable material such as glass bottles that can be used as flower jars, wood pallet with flowers or fairy string lights all around or even just old furniture giving a rustic/vintage feel to your party.
Birthday party for children is always special and your decoration can add some extra fun to it. Colorful details grab the attention of children as well as movie characters, super-heroes and so on. Prepare activities and games for the kids and they will have a lot of fun!
#birthday #decoration #cake #food #photobooth #videobooth #photoboothrental #video #images #entertainment #sharingstation #backdrop #keepsake #props #pictureprinting #leadcapture #venue #show #spotlight #ceremonies #vip #redcarpet #ballroom #fun #party #events #photo #photography #customize #mirrorphotobooth #spin360photobooth #timefreezephotobooth #bulleteffect #multicameraarray #bestpricephotobooth #bestphotobooth, #corporateevent #socialevent #promotionalevent #promotionalvideo #musicvideo #fundraising #wedding #holidayparty #tradeshow #convention #teambuilding #networking #sweetsixteen #quinceanera #quinces #birthday #barmitzvah #halloween #christmas #miami #miamidade #palmbeach #broward #fortlauderdale #miamibeach #hollywood #pompano #hialeah #homestead #miamilakes #pembrokepines #coralgables #miamisprings #wynwood #northmiami #aventura #hallandale #plantation #miramar #sunrise #coralsprings #deerfield #bocaraton #southbeach #davie #doral #kendall #weston #key biscayne #photobooth #photoboothrental #photoboothmiami #corporateeventphotobooth #eventphotobooth #weddingphotoboothrental