We've come up with ideas for you to prepare for the big day. In this blog post we'll share the coolest ways to create the wow factor you are looking for your wedding!
Now that you are on the planning stage of your wedding, it's time to think about each detail that will make your experience memorable and fun. There are many ideas out there to make a wedding special and this might be a bit overwhelming. This is why we will help you having an experience that will always be on your and your partner's heart, as well as on the memories of your family and friends. Here are the 20 ideas we gathered to make your wedding amazing, creative, and unique.
1- Balloons for your guests
Hand out to your guests balloons that will add a special effect to your wedding photography. Red heart-shaped balloons always work really well!
2- Barn setting
Barn weddings are romantic, rustic and unique. Add farm elements such as haystack, straw, windmill, pieces of wood, etc - all can be used as inspiration for a vintage decoration.
3- Beach setting
Have a small ceremony at the beach. Customize the experience with beach style decoration, leis, flowers or her head and even show your love with a heart shaped flower petal decoration on the sand.
4- First fight box for the guests
This is a wedding idea that will make memories. It consists of your guests leaving notes on how they think you, as a couple, will be in a few years. The "predictions" are placed inside a special box and locked, which will be opened at a certain time in the future. Encourage your guests to write funny predictions!
5- First fight box for the bride and groom
You can also have your special box with the predictions on what you think the married lifestyle will be and what you wish for each other. Ideally, writing the messages will be done during the wedding as this can add some fun to the event. You can place a wine bottle inside the box. As the couple has their first argument in the future, they open the box, read the loving messages emphasizing how much they love each other, and finally they forget the argument while enjoying a good wine.
6- Complete the sentence
Instead of a traditional scrapbook, you can innovate by letting your guests complete an unfinished sentence on a napkin or piece of paper. Examples of sentences: "Love is…" and "We are a couple that…", are just a few creative sentences that can be created. Also, you can add funny and creative questions/suggestions and let your guests complete them.
7- Healthy food corner
In addition to the typical tables displaying a variety of sweets, treats, and other not so healthy snacks, you can also offer healthy options such as fresh and dried fruits. As people nowadays become more aware of the benefits of consuming healthy food, your guests will appreciate your fruit baskets table decorated with tropical ornaments!
8- Keeping children entertained
Some of your friends might already have kids, so plan on organizing entertainment dedicated to the children and make them enjoy the event as well. A small playground will keep them active while the adults are free to enjoy the wedding, or a space with a movie screen, couches and pillows will guarantee silence from their end.
Another idea to keep kids busy is by putting crayons on their table.
9- The beauty corner
Your girlfriends will appreciate the beauty corner. All of them want to look beautiful for your wedding and they work hard for it: from the make up to the hairstyle. However, they might need to retouch their make up throughout the day. This corner offers a professional makeup artist that will keep your guests beautiful.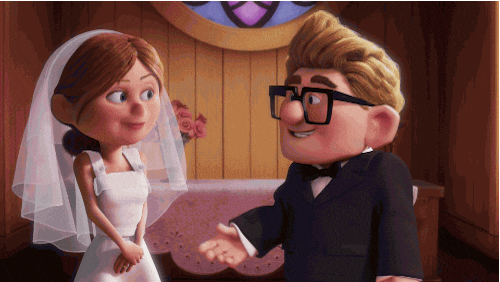 10- Wedding Photo Booth Rental
- 360 Spin Camera Photo Booth
You are the center of attention on our wedding day with this photo booth. However, how about letting your guests feel like the world can also revolve around them? Your guest just needs to grab a few friends, go into the photo booth platform, have fun with the props and let the technology do the rest. The photo booth camera will rotate 360 degrees around them while they have their moment of celebrity. After the recording is done, a huge variety of features can be added to the video and your guests can share instantly on their email or receive a SMS with their GIF, video. Click here to find out more about this photo booth.
- Time freeze Photo Booth
How about having multiple DSLR professional cameras taking pictures of your guests and letting the software create time freeze videos that can also be shared instantly? Your guests will certainly look good on those bullet effect images you see on movies with customized green screen images that can take them to any setting, from the New York skyline to inside a NBA game, and anything in between. Check out here more details about this wedding photo booth.
- Mirror X Photo Booth
With an incredible "WOW" factor and a breathtaking 6-foot-tall, all mirror design, the Mirror X photo booth truly stands out in the crowd. This modern mirror photo booth combines prominence and practicality with its sleek aluminum build and revolutionary software.
It's very easy to setup this photo booth. It only takes a few minutes. It provides many cool features such as multi-touch interface, high quality photo printing, on-glass animations, photo-signing and stamping, augmented reality, photo filters, photo overlay swiping, green screen, photo gallery, GIF and video, games, interactive animations, layout customization and much more! Here you can find more info about the Mirror X photo booth.
11- Confetti on your first dance
Give this special moment a wow factor with a shower of colorful confetti. Make your guests part of the fun by letting them set the confetti off. The photographers will love the colorful effect they will see on their camera. There are many options other than confetti: balloons, soap bubbles, sparkles, etc.
12- Write on the tablecloth and napkins your special moments as a couple
Let your guests know how you met your partner, describe a funny moment you have been through together, or share some fun facts about you. Also, you can show your gratitude by writing messages in elegant calligraphy on a large sign to thank guests for coming.
13- Be the "love chef"
The food menu can also send a loving message. Write on the back of the menu yours and your partner's favorite meal or the restaurants that are unique and important in your life together. Let your guests know about your love story through your wedding ideas!
14- Extra welcome message to the guests
Use large signs with welcome and funny messages at the entrance of the event, as well as directions to specific locations in the venue.
15- "Our corner"
Your big and special wedding day might be long and stressful, both emotionally and physically. Taking care of all details, giving attention to all guests, making sure everything is going well. This might add up at some point. You and your partner might like the idea of having a peaceful place to take a break and enjoy each other's company before heading back to the event. A table or a comfy couch away from the crowd at a quiet place might do the job.
16- Personalized playlist
Make special requests to the DJ or the live band with the songs that are part of your love story. Also, you can add a line for a DJ song request on your RSVP cards. Compile all the song requests into a playlist and give it to your DJ; this ensures all your guests will also enjoy the music.
17- Let your pet have fun too!
The pet that has been part of the family for so long can't be out of this, right? You can train him to take the wedding rings.
18- Photos of you and your partner on the decoration
Choose the best pictures of you together, especially those with a strong meaning to the couple, along with a stylist frame and share your special moments with your guests. This can be a different feature for your decoration. Give preference to the candid photos instead of the posing ones, this will let your guest know a little more about the couple lifestyle.
19- Customize your wedding
Order custom labels for drinks and put your initials on silverware, napkins, etc.
#fashion #decoration #photobooth #ligthing #surprise #guests #videobooth #photoboothrental #video #images #entertainment #sharingstation #backdrop #props #pictureprinting #leadcapture #keepsake #venue #show #spotlight #ceremonies #vip #redcarpet #ballroom #fun #party #events #photo #photography #customize #mirrorphotobooth #spin360photobooth #timefreezephotobooth #bulleteffect #multicameraarray #bestpricephotobooth #bestphotobooth, #corporateevent #socialevent #promotionalevent #promotionalvideo #musicvideo #fundraising #wedding #holidayparty #tradeshow #convention #teambuilding #networking #sweetsixteen #quinceanera #quinces #birthday #barmitzvah #halloween #christmas #miami #miamidade #palmbeach #broward #fortlauderdale #miamibeach #hollywood #pompano #hialeah #homestead #miamilakes #pembrokepines #coralgables #miamisprings #wynwood #northmiami #aventura #hallandale #plantation #miramar #sunrise #coralsprings #deerfield #bocaraton #southbeach #davie #doral #kendall #weston #keybiscayne #photobooth #photoboothrental #photoboothmiami #corporateeventphotobooth #eventphotobooth #weddingphotoboothrental